You are here:
home > news
[In Schools]
[June 4, 2015]
Northwood High School Arts Education Foundation presented the 8th Annual NHSAEF College Scholarships
The Northwood High School Arts Education Foundation (NHSAEF) presented the 8th Annual NHSAEF College Scholarships to outstanding students in recognition of their achievements in the visual and performing arts. The $1000 scholarships were presented May 27 at NHS Senior Awards Day.
Wife killed and husband hurt in crash of a small plane in Siler City
[Jun. 3, 2015]
A woman was killed and her husband injured when their single-engine airplane crashed into trees while trying to land at the Siler City Airport in Chatham County on Tuesday morning. Frederick Calvin Para and his wife, Barbara Harris Para, of Whispering Pines were aboard a Beechcraft Bonanza A36 that crashed in some woods near the runway around 8 a.m. Barbara Para, 69, later died at UNC Hospitals in Chapel Hill, where her husband, 72, was listed in stable condition.
[In Local/County]
Chatham County family retaliates for arrest by kidnapping juvenile
[Jun. 3, 2015]
Five members of a Chatham County family have been arrested on various charges connected with breaking and entering, kidnapping and child sex crimes. The first arrest took place on May 28, Daniel Gonzalez-Sosa, 50, of 45 Beaumont Lane, Pittsboro was arrested by Deputy Mitchell Vickers for Indecent Liberties with Child, Kidnapping, Assault on Child under 12. He was jailed under a $250,000 secured bond and is scheduled to appear in Chatham County District Court in Pittsboro on June 8.
[In Law and Order]
Chatham Planning Board meeting agenda - 6/02/15
[Jun. 2, 2015]
The Chatham County Planning board will meet on Tuesday, July 2 at the Agriculture Building Auditorium in Pittsboro, NC.
[In Government]
Also:
Official Chatham County, NC
CCCC announces Continuing Education Medical Programs graduates
[May 31, 2015]
More than 280 students recently earned certificates through Central Carolina Community College's Division of Economic and Community Development Continuing Education Medical Programs. Graduation was held May 28 at the Dennis A. Wicker Civic Center.
[In Schools]
More than 280 graduate from CCCC programs
[May 31, 2015]
More than 280 people are the most recent graduates of the Central Carolina Community College's Economic and Community Development Medical Programs Department, which held its graduation this week at the Dennis A. Wicker Civic Center. Student graduation speakers at the Thursday ceremony were Sharon Rone (Chatham County), Roger Goad (Harnett County), and Samantha Christie (Lee County).
[In Schools]
Chatham County man charged with failure to pay state taxes
[May 28, 2015]
A Chatham County man was arrested Tuesday on one felony and four misdemeanor tax charges filed by the North Carolina Department of Revenue. Ralph Richard Lasater, 70, of 96 Garden Trace Lane, Pittsboro, was charged on May 26, 2015 with one count of Embezzlement of State Property and four counts of Willful Failure to File Return, Supply Information, or Pay Tax.
[In Government]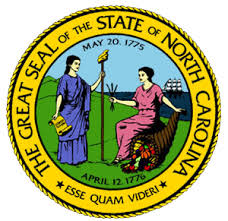 Siler City license plate agency to open June 1
[May 26, 2015]
The Town of Siler City License Plate Agency (LPA) will open on Monday, June 1, 2015. The agency will be open Monday through Friday, 9 a.m. – 5 p.m.
[In Government]
Chatham deputies discover two meth labs in Gulf
[May 16, 2015]
The Chatham County Sheriff's Office Saturday reported finding two methamphetamine labs after serving search warrants at a home at 20 Alton King Rd. in Gulf, N.C.
[In Law and Order]
Fearrington Village bird walk and discussion on May 16
[May 12, 2015]
Over the past year, Mark Kosiewski, Conservation Chair for the New Hope Audubon Society, and Fitch Creations Laura Morgan have installed over fifty potential home sites for bluebirds, nuthatches, purple martins, wood ducks, and owls, all within walking distance to most of our residents. The bird walk will take place on Saturday, May 16 from 7:30 am - 9:30 am. The walk will begin at the Farmer's Market let and will include visiting the new feeders in Camden Park, as well as the native plantings designed to attract more birds.
[In Local/County]
Chatham County's proposed budget holds line on tax rate
[May 6, 2015]
On May 4, 2015, the Chatham County Manager's Office presented the Board of Commissioners with a proposed budget for fiscal year 2015-16 (FY16) that keeps the same property tax rate (62.19 cents ), while providing enhanced funding for several key county priorities. The proposal recommends a general fund budget of $99.45 million, up 5 percent over FY15. This is the sixth straight budget year with no property tax increase proposed by the County Manager's Office, but four fire districts are requesting increased tax rates: North Chatham/Bells Annex, 1.5 cents; Moncure, 1.46 cents; Parkwood, 1.5 cents; and Pittsboro/Circle City, 0.67 cents.
[In Government]
Browse more articles in News
Browse more...
Local/County
State
Schools
Agriculture
Government
County Politics
Law and Order
Calendar
Podcasts & videos