You are here:
home > living
[In Health]
[May 25, 2015]
Chatham County Public Health Department offers free stop smoking classes
The Chatham County Public Health Department is offering free tobacco cessation classes for the second time this year, this time in June in Siler City, to both county residents and county employees. Don't miss this opportunity to receive personal instruction from experienced staff and get your summer off to a healthy start.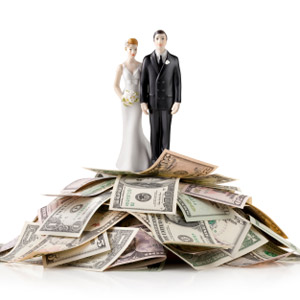 What does the average wedding cost? $31,213
[May 7, 2015]
The Knot, the #1 multiplatform wedding resource, in March released the results of The Knot 2014 Real Weddings Study. The eighth annual comprehensive report, the largest of its kind, surveyed nearly 16,000 US brides and grooms married in 2014 to uncover the financial spending habits and trends of real weddings in America. This study includes national and regional statistics on the average cost of a wedding, how it is budgeted, the average number of wedding guests, spend per guest, wedding style trends and other key statistics related to weddings in America.
[In Home]
Chatham Social Health Council changes their name
[May 7, 2015]
After 24 years of service to Chatham and the surrounding counties, Chatham Social Health Council has updated their mission and changed their name for a third time to Wellness & Education Community Health Action Network or W.E.C.A.H.N.
[In Health]
Kick-off celebration for Chatham's 2015 Senior Games on April 17
[Apr. 15, 2015]
The Chatham County Council on Aging invites the public to attend a kick-off celebration for Chatham's 2015 Senior Games on April 17th at 12:30 pm at the Pittsboro Senior Center (365 Highway 87 N). The celebration, also known as the Opening Ceremonies, commemorates the start of the annual games which will be held April 17 through May 1 this year. Guests will enjoy special speaker Flora Moorman (Ms. North Carolina Senior America 2014), entertainment, Silver Arts, and a "Fun Walk" around Central Carolina Community College's one mile trail.
[In Health]
Chatham Council on Aging offers program on avoiding falls staring February 11
[Jan. 28, 2015]
The Chatham County Council on Aging has scheduled an eight-week program, A Matter of Balance, to help seniors address concerns about falling. According to the Council, people who develop this fear often limit their activities, which can result in physical weakness, making the risk of falling even greater. The program is designed to reduce the fear of falling and increase activity levels among older adults.
[In Health]
Suicide rate for elderly men is alarming
[Jan. 27, 2015]
The North Carolina Injury & Violence Prevention Branch, part of the State Division of Public Health, has just released the 2015 N.C Suicide Prevention Plan. A related report from this branch, "Elder Suicide in North Carolina," presented some alarming data. From 2008 to 2011, 905 North Carolinians age 65 and older died as a result of violence, with 741 of them committing suicide. More than 80 percent of these elder suicides were men-mostly white men who used firearms.
[In Health]

Consumer Reports finds updated Buick Regal challenges European class leaders for less money
[Aug. 8, 2014]
The recently freshened Buick Regal and Volvo S60 are giving their sportier and more prestigious competitors from BMW and Mercedes-Benz serious competition, in Consumer Reports latest tests. Consumer Reports engineers found the Regal's performance, handling and easy infotainment system appealing. That helped the Regal beat the Volvo S60 in a head-to-head road test. Ultimately, the Regal wound up finishing just one point shy of the class-leading BMW 328i and tied the Mercedes-Benz C250 for second place in the organization's overall ratings of upscale sport sedans—while costing thousands less.
[In Autos]
Safely preserving at home
[May 27, 2014]
Chatham County Center - North Carolina will be offering "Safely Preserving at Home", a basic canning class. Learn the most up-to-date, research based information for preserving safely. Whether you are a beginner or a seasoned home preserver now is the time to plan ahead and get prepared. Get the equipment and supplies out and inspect them so you are ready.
[In Food]

Ram 1500 & Tesla Model S among new winners in Consumer Reports' 2014 top picks list
[May 10, 2014]
In its annual Top Picks list, Consumer Reports has crowned four new vehicles—the Hyundai Santa Fe, Ram 1500, Subaru Forester, and Tesla Model S—with the top honor in each of their respective categories. For the first time in 16 years, a Chrysler earned a spot on the list with the Ram 1500 nabbing best Pickup Truck, a category that had taken a hiatus in 2013 because Consumer Reports had not yet tested two newly-released vehicles in that segment, the extensively updated Ram 1500 and the redesigned Chevrolet Silverado/GMC Sierra. The last Chrysler vehicle to earn Consumer Reports' Top Pick honors was the 1998 Jeep Grand Cherokee.
[In Autos]

2014 car brand report cards: Acura & Audi jump to join Lexus at the head of the class
[May 9, 2014]
Luxury brands rule the roost this year as Acura and Audi moved up a few spots to join Lexus with the top three highest scores in Consumer Reports' annual car brand report cards. A perennial top scorer, Lexus earned the highest marks (79) for the second straight year. Consumer Reports' analysis finds the bulk of its models are usually quiet, comfortable, and fuel-efficient. Lexus was the only brand to achieve an excellent average overall reliability score.
[In Autos]
Browse more articles in Living
Browse more...
Autos
Consumer
Education
Food
Health
Home
Technology