You are here:
home > news
[In Agriculture]
[January 28, 2015]
Plant peas, please
Temperatures may still be brisk but it is already time to start planning and planting your spring vegetable garden. Garden peas and their relatives, snow peas and sugar snaps, are among the earliest vegetables gardeners can plant for spring harvest. These simple and productive crops can be grown by anyone with a small sunny area and can be sown outdoors without protection in central North Carolina as early as late January.
Chatham County Animal Services Stakeholders meeting agenda for January 29
[Jan. 28, 2015]
Here is the agenda for the January 29 meeting of the Chatham County Animal Services Stakeholders to be held Thursday, January 29, 2014 from 6 pm to 8 pm at the Chatham County Public Health Department Dunlap Classroom in Pittsboro.
[In Government]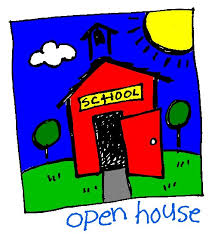 Haw River Christian Academy admissions open house on February 5 and 6
[Jan. 25, 2015]
Admissions for 2015-16 has begun at Haw River Christian Academy! Prospective families and community supporters are invited to the upcoming Open House events on Thursday, February 5 (5:30-7:30 p.m.) and Friday, February 6 (8:00 a.m.-12:00 p.m.) The evening Open House provides parents with the opportunity to browse through classrooms, review curriculum, and converse with teachers, administrators, parents, and board members. The daytime event enables families to witness a classical Christian education in action.
[In Schools]
Fruit tree prunng demonstration on February 21
[Jan. 25, 2015]
North Carolina Cooperative Extension will offer a fruit tree pruning demonstration on Saturday February 21 from 10:00 am - noon at Howard's Farm a few miles west of Pittsboro on Hwy 64. Annual training and pruning are needed for fruit trees to develop proper shape and form but many growers are intimidated by pruning and neglect this important task. Properly trained and pruned trees will yield high-quality fruit much sooner and live significantly longer. Dr. Mike Parker, North Carolina State University Fruit Tree Specialist, will demonstrate proper pruning techniques for apple and peach trees.
[In Agriculture]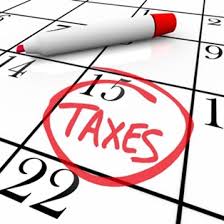 Chatham residents may qualify for free tax filing help
[Jan. 24, 2015]
Chatham County encourages income-eligible residents to avoid unnecessary fees this tax season by relying on RSVP-VITA tax preparation service. All VITA services include FREE electronic filing for both federal and state tax returns. The IRS-sponsored Volunteer Income Tax Assistance (VITA) program will begin its free service on February 2, 2015, for Chatham and Orange counties. VITA is available to clients with low to moderate income, regardless of age or county residency, as long as eligibility guidelines are met.
[In Government]
Suspected drug dealer arrested by U.S. Marshals in Pittsboro
[Jan. 16, 2015]
Wednesday afternoon at 12:15 PM, Justin Demond Hardy, a 29 year old, black male, was arrested by the U.S. Marshals Joint Fugitive Task Force (JFTF). On December 30, 2014, warrants were issued by the Chapel Hill Police Department charging Hardy with Possession with Intent to Sell and Deliver Cocaine (six counts) and Felony Possession of Cocaine (six counts).
[In Law and Order]
Young people to lift the spirits of Chatham's seniors with Valentine's Day cards
[Jan. 8, 2015]
Many seniors involved with the Chatham County Council on Aging's nutrition program will be receiving handmade Valentine's Day cards created by youth volunteers as part of a nationwide Love Letters campaign. In its second year, Love Letters is a joint effort of DoSomething.org, the largest organization for young people and social change, AARP Foundation's Mentor Up and the Meals On Wheels Association of America.
[In Local/County]
Recycle your real Christmas tree from December 29 - January 16
[Dec. 28, 2014]
The Chatham County Solid Waste & Recycling Division is offering free Christmas Tree Recycling at the Main Facility for a limited time. County residents may bring their real trees on the following dates at no charge: December 29, 30, 3, January 2, 5-9, 12-16 from 7 am to 3:30 pm.
[In Government]
Chatham commissioners oppose Duke Energy's coal ash disposal plans
[Dec. 22, 2014]
At its meeting on Dec. 15, 2014, the Chatham County Board of Commissioners unanimously voted to adopt a resolution opposing Duke Energy's current plan to dispose of millions of tons of coal ash at the Brickhaven Mine in Moncure and a second mine in Sanford.
[In Government]
Browse more articles in News
Browse more...
Local/County
State
Schools
Agriculture
Government
County Politics
Law and Order
Calendar
Podcasts & videos