You are here:
home > news
[In Government]
[February 15, 2015]
Postponement of joint transportation facility groundbreaking
Due to extremely cold weather on Monday, the groundbreaking for the new Joint Transportation Facility scheduled for that day (February 16) will be rescheduled. The school system also may be busy with preparations for wintry weather that may arrive on Tuesday.
Giant turtle sighting at Kiwanis Park
[Feb. 14, 2015]
There is a new turtle sculpture at the Kiwanis Park. The turtle replaced the white oak car installed about six years ago. Part of the appeal of natural playgrounds is that they're never a fixed constant; they're always evolving.
[In Local/County]
Former teacher union lobbyist comes out in support of school choice
[Feb. 10, 2015]
Parents for Educational Freedom in North Carolina (PEFNC) President Darrell Allison announced today that the organization is teaming up with former North Carolina Association of Educators (NCAE) Chief Lobbyist Brian Lewis to ensure all children have the opportunity to learn in an environment that works for them. "Darrell and I have participated in many public forums and media interviews in which we've stood on opposing sides of parental school choice," Lewis said. "But we've also had – over the past many years –honest, candid conversations about how we can improve the quality of education our children receive. I have also had real personal experience around this as well, and all of this has led me to believe that if we continue to take a 'public schools only' approach to education, we will continue to fail our children."
[In Schools]
Free energy conservation workshop will save you money
[Feb. 8, 2015]
Chatham homeowners can save a load of money in the coming months and years and help to create a more sustainable community for all. The Pittsboro Presbyterian Church Eco-Justice group is making it easy to get started by hosting a free Home Energy Conservation Workshop to be held at Pittsboro Presbyterian Church from 10 am - 11:30 a.m. on Saturday, February 28.
[In Local/County]
Chatham County Schools concerned about School Report Cards
[Feb. 8, 2015]
On February 5, 2015, the State Board of Education released the annual School Report Cards. School Report Cards have been provided for parents and communities since 2002. Report Card data is available for each school, for each school district, and for the state's education system as a whole. For the first time, schools will be assigned a letter grade A-F to reflect overall student academic achievement and growth in the school. The letter grades are based on student proficiency (80%) and academic growth (20%). Schools will send home Report Card Snapshot letters between February 5-27, 2015.
[In Schools]
Golden LEAF commits $50 Million to entice automobile manufacturer to NC
[Feb. 8, 2015]
The Golden LEAF Foundation Board of Directors announced that it has reserved $50 million to provide support for the location of an automobile manufacturing facility within the borders of North Carolina. "The state is readying itself to win and host this type of manufacturing industry," said Johnathan Rhyne, Chair of the Golden LEAF Board of Directors. "The Golden LEAF Board took this action to demonstrate its commitment to this emerging opportunity. An automobile manufacturer and its suppliers can create thousands of jobs and serve as a catalyst for long-term economic advancement."
[In State]
Chatham Chamber of Commerce confident about county schools
[Feb. 8, 2015]
On February 5, 2015, the North Carolina State Board of Education released School Report Card information for the 2013-2014 school year. The Chatham Chamber of Commerce has submitted a letter of concern to the legislative delegation of Chatham County. The letter highlights the Chamber's confidence in the Chatham County School District. Furthermore, the Chamber requests that the release of School Report Card letter grades be delayed until a formula is created that provides an accurate reflection of student growth and achievement
[In Schools]
Chatham County Schools wants to hear from you
[Feb. 8, 2015]
Heard about Chatham County Schools' annual budget survey? Want to help shape the district's funding priorities and the future of our schools? Now's your chance to make a difference! We're asking all our parents, employees and community members to share their views on our district and school-based programs and services in our Budget Priorities Survey. We expect we will once again be asked to do more with less, so your input is critical as we make tough decisions that will impact every student. All responses will be confidential.
[In Schools]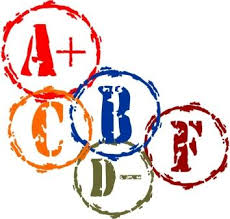 School performance grades released for Chatham County Schools
[Feb. 7, 2015]
North Carolina's first School Performance Grades were released at the State Board of Education meeting today. According to the release, 65.4 percent of elementary and middle schools across the state earned a grade of C or better. For high schools, which have additional indicators of career and college readiness included in their grade, 88.8 percent earned a grade of C or better. In Chatham County Schools, over 80 percent of the 16 schools eligible for a School Performance Grade received a designation of C or better. 100 percent of Chatham County high schools earned a grade of C or better and 76 percent of middle and elementary schools earned a C or better. SAGE Academy falls under the Alternative Accountability Model.
[In Schools]
Chatham Commissioners declare February Spay/Neuter Awareness Month
[Feb. 7, 2015]
The Chatham County Board of Commissioners passed a resolution designating February 2015 as Spay/Neuter Awareness Month. The resolution, which was adopted January 20th, recognizes the challenges associated with pet overpopulation, stating that "humane societies and animal shelters have to put down millions of cat, dogs, rabbits and other animals each year, many of whom are healthy and adoptable, due to a lack of critical resources and public awareness."
[In Government]
Mrs. Universe 2014 will visit CCCC on Feb. 24
[Feb. 7, 2015]
Sabrina Pinion, Mrs. Universe 2014, will visit Central Carolina Community College on Tuesday, February 24, at 11 a.m. to meet and greet college students, faculty and staff. The event, which will be held in the Science Building lobby, is open to the public. While at the college, Mrs. Pinion will speak out against domestic violence. As the reigning Mrs. Universe, she is honored to be the international spokesperson for "One Universe One Voice," a forum that supports domestic violence education and survivor support.
[In Local/County]
Browse more articles in News
Browse more...
Local/County
State
Schools
Agriculture
Government
County Politics
Law and Order
Calendar
Podcasts & videos