You are here:
home > news
[In Law and Order]
[May 16, 2015]
Chatham deputies discover two meth labs in Gulf
The Chatham County Sheriff's Office Saturday reported finding two methamphetamine labs after serving search warrants at a home at 20 Alton King Rd. in Gulf, N.C.
Fearrington Village bird walk and discussion on May 16
[May 12, 2015]
Over the past year, Mark Kosiewski, Conservation Chair for the New Hope Audubon Society, and Fitch Creations Laura Morgan have installed over fifty potential home sites for bluebirds, nuthatches, purple martins, wood ducks, and owls, all within walking distance to most of our residents. The bird walk will take place on Saturday, May 16 from 7:30 am - 9:30 am. The walk will begin at the Farmer's Market let and will include visiting the new feeders in Camden Park, as well as the native plantings designed to attract more birds.
[In Local/County]
Chatham County's proposed budget holds line on tax rate
[May 6, 2015]
On May 4, 2015, the Chatham County Manager's Office presented the Board of Commissioners with a proposed budget for fiscal year 2015-16 (FY16) that keeps the same property tax rate (62.19 cents ), while providing enhanced funding for several key county priorities. The proposal recommends a general fund budget of $99.45 million, up 5 percent over FY15. This is the sixth straight budget year with no property tax increase proposed by the County Manager's Office, but four fire districts are requesting increased tax rates: North Chatham/Bells Annex, 1.5 cents; Moncure, 1.46 cents; Parkwood, 1.5 cents; and Pittsboro/Circle City, 0.67 cents.
[In Government]
Chatham County needs Board of Adjustment applicants from western part of the county
[May 6, 2015]
On May 18, the Chatham County Board of Commissioners will be creating a Board of Adjustment that will assume the role of hearing and deciding upon appeals and variances of county land use and development regulations. The county has received several applications, but needs some from the western part of the county. The extended deadline to apply is by 8 am on Monday, May 11, 2015.
[In Government]
Chatham libraries' Books on Wheels to serve homebound individuals
[May 6, 2015]
Chatham County Public Libraries is launching an outreach program called Books on Wheels to deliver books and other library materials to homebound individuals. The Books on Wheels program seeks volunteers to deliver library materials to homebound patrons.
[In Local/County]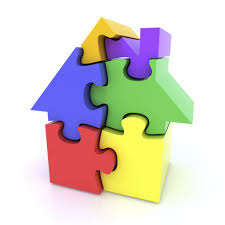 Chatham residents can expect property appraiser visits
[May 4, 2015]
Chatham County property owners can expect to see property appraisers from the Tax Office and Pearson Appraisal visiting their properties over the next year to 18 months. The appraisers are visiting properties as a first step in the revaluation process, according to Tax Administrator Frances Wilson. "Revaluation will not take effect until January 1, 2017, but reappraisal is a key phase," Wilson said. "We want people to know that appraisers are out in the field. They often will just drive by and take photographs, but sometimes they will need to go on the property to inspect or measure."
[In Government]
Chatham Senior Center offers arthritis exercise program
[Apr. 28, 2015]
Are you interested in taking control of your arthritis with exercise? The Chatham County Council on Aging seeks residents interested in the Arthritis Foundation Exercise Program, an eight-week program to help control arthritis symptoms.
[In Local/County]
May is older Americans month
[Apr. 28, 2015]
Calling upon all of Chatham to recognize and appreciate the many contributions and sacrifices of our older citizens, the Chatham County Commissioners have proclaimed May 2015 as Older Americans Month. Each May since 1963, when President John F. Kennedy proclaimed the first Older Americans Month, our nation, state and local communities have used this occasion to pay special tribute to seniors.
[In Local/County]
Chatham County seeks applicants for Recreation Advisory Committee
[Apr. 28, 2015]
Chatham County has two vacancies on its Recreation Advisory Committee, which advises the Board of Commissioners and staff on recreation programs and county-owned recreation and park facilities. The deadline to apply is Friday, May 15, 2015, and county commissioners likely would make the appointment in June.
[In Government]
This week at Chatham County public libraries
[Apr. 28, 2015]
Here is what is going on at the Chatham County public libraries this week.
[In Local/County]
Residents near Shearon Harris Nuclear Plant to receive replacement KI tablets
[Apr. 21, 2015]
The Chatham County Public Health Department will be mailing out a new supply of Potassium Iodide (KI) tablets for people within the 10-mile radius of the Shearon Harris Nuclear Power Plant within the next two weeks. This distribution is part of a shared preparedness planning effort by Chatham, Harnett, Lee, and Wake counties. This supply will replace any expired KI tablets that residents may have or for residents that did not receive tablets in the last distribution.
[In Government]
Browse more articles in News
Browse more...
Local/County
State
Schools
Agriculture
Government
County Politics
Law and Order
Calendar
Podcasts & videos