You are here:
home > news > government
Chatham's historic courthouse to display original exterior colors
Posted Wednesday, January 9, 2013
E-mail this page

Printer-friendly page
Pittsboro, NC - As the exterior of the historic Chatham County courthouse is nearing completion early in 2013, passersby may notice that some of the trim will be painted a dark teal green, which harks back to its original colors when it was constructed in 1881.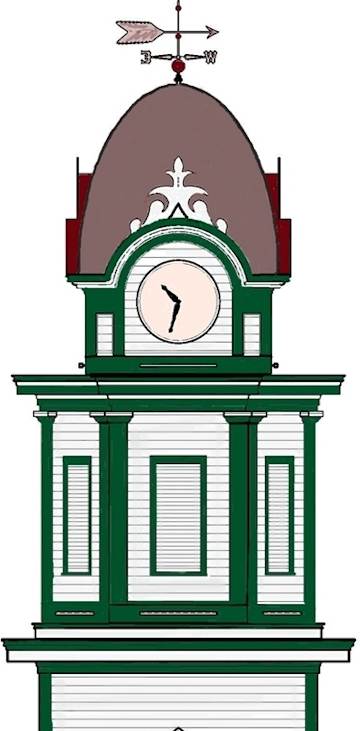 "We were able to find some layers of the original coats of paint after the courthouse fire," said Public Works Director David Hughes. "The woodwork and stucco areas were a combination of off-white, cream and teal green."
Photos of the courthouse from its early days also have offered guidance on how the three colors were used. The main brick exterior and other masonry trim will remain unpainted as it was in 1881.
Taylor Hobbs with Hobbs Architects PA in Pittsboro said that the use of rich colors for trim work is typical of that era. "The teal green was a major accent color, while the stucco areas were a rich cream. The rest of the woodwork was off-white."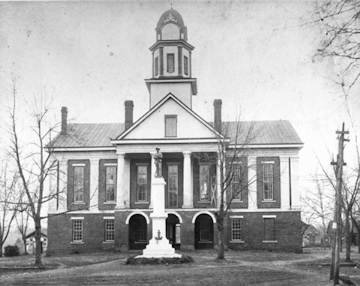 Hobbs said that some folks may be quite surprised to see different colors than what they have been used to seeing in recent renovations. "Over the decades, style preferences for colors changed, but the goal was to restore this structure to its original glory as the centerpiece of Chatham County."