You are here:
home > news > government
Chatham Council on Aging looks back to its beginnings in 1974
By Dennis W. Streets
Posted Monday, August 4, 2014
E-mail this page

Printer-friendly page
Pittsboro, NC - In some ways 40 years is a long time; in other ways it's not. West Germany (now united Germany) won soccer's World Cup in 1974 just as it did this year. Challenges and negotiations were underway in the Middle East as they are today. Government was taking steps to conserve energy—which remains a priority.
Barbara Streisand was at the top of the 1974 Top 100 Billboard Chart with the hit song, "The Way We Were." Her lyrics included these lines:
"Memories
Like the corners of my mind
Misty watercolor memories
of the way we were…."
This year the Chatham County Council on Aging is remembering and celebrating its 40th Anniversary. Founded on July 8, 1974, as a private non-profit organization, the Council has assumed a vital role for Chatham County for the past 40 years. While its role has expanded over time, the Council's fundamental purpose has remained the same: to promote the independence and dignity of older adults and help them remain healthy, secure and involved at home and in the community for as long as possible.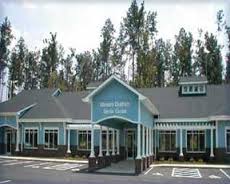 At both of its Senior Centers (in Siler City and Pittsboro), participants, Council staff members and volunteers, and others from the community recently joined together to share stories of the Council's past, discuss its current efforts and dream of its future. Some of today's recipients of Council services were helping provide some of these same services in the past—including Henry Galary who volunteered for 25 years on a home-delivered meals route. Mr. Galary now values the fellowship of the senior center—"it breaks up my day and I enjoy the meals."
Some participants at both centers laughingly recounted their initial reluctance to connect with an "aging" organization. As Mary McCants shared, "My daughter wanted me to come but I thought I was too young to go there. When I finally came, I loved it! I go on trips, eat lunch, exercise and participate in activities at the Western Chatham Senior Center."
Ellie Cathcart for many years was a volunteer and is now both a volunteer and participant at the Siler City center. She reminds all of how important it is for seniors to have centers available as places for socialization, wellness activities, continuous learning, and assistance with services.
Ellie says, "People should appreciate a place like this where, instead of staying at home, they can come and get a good balanced meal and participate in activities. The center is a gift to seniors in Chatham County."
Pauline Eaves-Works also commented on the enjoyment she gets from volunteering and participating at the Pittsboro center. "It is a joy and inspiring to see the seniors coming to the center, some of whom are over 100 years old. I am always impressed with the different activities that the Council on Aging has to offer. You can learn a lot by coming to the center."
In looking back from 1974, when the Council first started helping seniors with accessing community resources, providing minor home repair and transportation, and offering daily phone calls to check on the well-being of isolated elderly, one can see that the Council has grown steadily and substantially in its services and programs.
Today, the Council offers senior center, home-delivered and frozen meals; arranges and supports transportation through Chatham Transit; provides in-home aide services (personal care and light housekeeping) through four local home care agencies; offers supports for family caregivers; makes available counseling for persons experiencing depression and for those having questions about their health insurance and many other matters; provides activities and facilities for fitness and wellness programs, including falls prevention, chronic disease self-management, senior games and silver arts, and nature walks and trips; loans assistive equipment to seniors; and encourages active involvement of seniors at the Council and in the community.
All of these services and opportunities require substantial support from the community through volunteerism, donations and other contributions, and partnerships with many organizations. The Council is committed to assuring another 40 years of service to Chatham seniors and their families.
We are at another important crossroad. Chatham is already one of the 59 counties with more persons aged 60 and older than age 17 and younger. By 2032, it is projected to be one of eight counties to have nearly a third of its population over the age of 65. We must continue efforts to assure that Chatham is an age-friendly community that understands and responds to the service needs of our seniors and continues to identify and use their many talents.
As the Council celebrates its 40th anniversary this year, we ask all Chatham residents to consider the Council as "their Council" and look for ways to contribute to its work on behalf of seniors. Streisand's final verse of her hit song, "If we had the chance to do it all again…tell me, would we? Could we?" We do not have a choice but to answer 'yes," and to seize the vision and energy that early Council leaders had and recommit to assuring quality of life and care for our seniors—today and tomorrow.
For more information about ways persons of all ages can support the Council, see the Council's 40th Anniversary appeal for support at www.chathamcoa.org or contact the Council at 919-542-4512 or 919-742-3975.
Dennis W. Streets is the Executive Director of the Chatham County Council on Aging