Pittsboro High School yearbooks accessible online through Chatham Library
Posted Friday, February 7, 2014
E-mail this page

Printer-friendly page
Pittsboro, NC - A portion of Chatham Community Library's high school yearbook collection (1949-1964) has been digitized by the North Carolina Digital Heritage Center and is now available to view online at digitalnc.org/collections/yearbooks.
For privacy reasons, only yearbooks at least 50 years old are made available online. Digitized volumes include the Pi-Hi-Sca and the Dragonian, both titles from Pittsboro High School, which opened in the early 1900s and served as the main school for grades one through 12. The school was replaced by Northwood High School in 1972 following the integration of Chatham County Schools.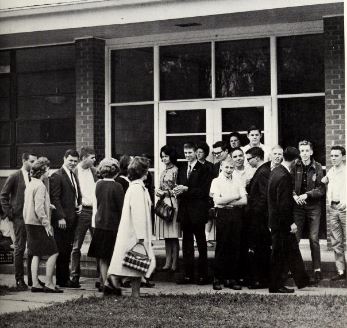 Additional volumes of Pittsboro High School (1965-1970) and Northwood High School yearbooks (1976-2009) are available for viewing on site at Chatham Community Library. For more information, call the Reference Desk at 919-545-8086.
The Digital Heritage Center is a statewide digitization and digital publishing program housed in the North Carolina Collection at UNC. The center works with cultural heritage institutions across North Carolina to digitize and publish historic materials online.